Design highly technical building systems to provide the best solutions to your challenges. We support the Government, Healthcare, Industrial Manufacturing, Life Science, and Aerospace market sectors offering Project Management, Mechanical, Electrical, Plumbing, Structural, Fire Protection Engineering, and Telecommunication & Technology design services.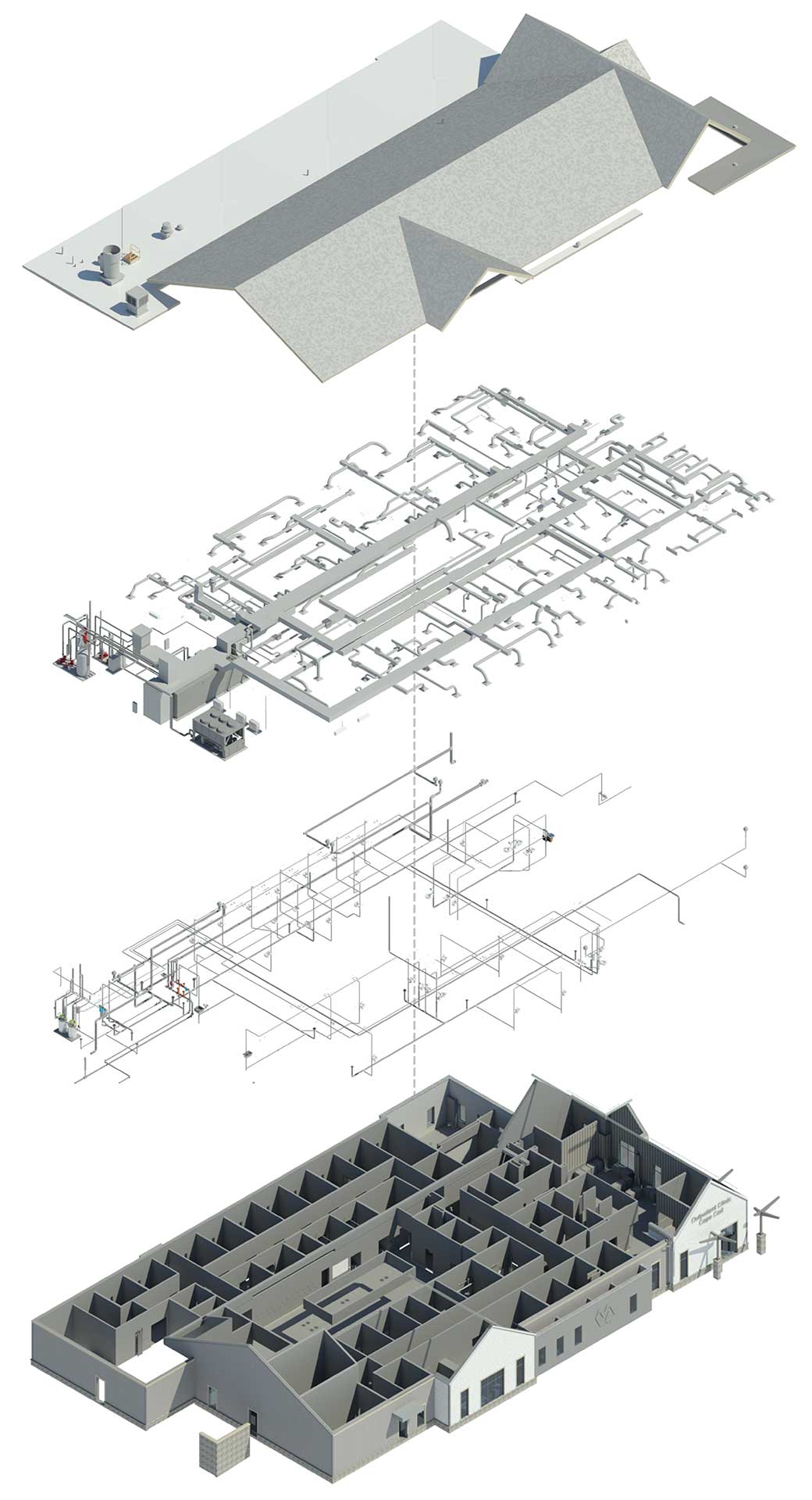 Why We Do It
Our mission is to demonstrate the love of Jesus Christ to those we reach. This mission shines through in all we do by setting our minds on things above. This is reflected in how we conduct our business, how we serve our customers, and how we care for our employees – our greatest asset.
Our Mission
Demonstrate the love of Jesus Christ to those we reach.
Our Vision
Empower excellent AEC professionals to provide superior service.
CHRISTIAN VALUES
We practice Humility, Honesty, Integrity, Respect, Kindness, and Social Responsibility
INITIATIVE
We are self-motivated, self-starting
AMBASSADORSHIP
We represent our brand
passionately and accurately
AGENCY
We take on the attitude and
responsibility of 'owning it'
EXTREME TEAM
We go beyond great teamwork:
it's how we support each other
BUFFALO
We run toward challenges
instead of away from them
UNCOMPROMISING QUALITY
We provide excellent results
all the time, every time
A Few of Our Satisfied Clients
What Our Clients Are Saying
"Above Group has been wonderful to work with. The coordination of visits and design meetings have all gone well. Great level of professionalism… The final design is scheduled to be delivered on time."
"The engineers/staff at Above Group Inc. far exceeded our expectations to help my company meet our project deadline. Excellent job with communicating with us and took the time to truly understand to our project's needs."
Department of Veterans Affairs
"Above Group has shown great drive and organization, have done everything possible to bring the project costs down, shown great knowledge in their field, and we have been very satisfied with the results."
Dept. of Veterans Affairs
"My company has had the satisfaction of working with this firm on a number of projects. They are extremely responsive to client's needs, pay great attention to detail and have a quick turn-around time. We look forward to working with the Above Group on future projects."
"Above Group provides sensible and affordable solutions. All staff members are knowledgeable and thorough. Their commitment to provide the highest level of service to their clients is unmistakable. Highly Recommend."
Department Of Veterans Affairs
Dept. of Veterans Affairs
"Above Group has been very professional and has offered creative and often time-saving responses to any issues that VA Manchester has needed to overcome. Very responsive and easy to work with, providing an excellent product and far exceeding the expectations of this base contract."
Dept. of Veterans Affairs
"Above Group's level of service was above expectations! They are not only thorough but also easy to work with and always willing to take the time to discuss my concerns and respond to questions."
County of Volusia, Florida
"Working with Above Group has been a delight. They successfully provided all services required and collaborated well with our team…They paid careful attention to details in all meetings and were very knowledgeable in their fields of expertise."
Who We Are
Our team comprises skilled, called, and passionate AEC professionals who serve our clients and each other with humility. Our team has the unique ability to inspire, motivate, and challenge others, to generate "Above Expectations" solutions to our clients' needs.
Melbourne, FL
305 East Drive
Suite H
Melbourne, FL 32904
Orlando, FL
111 North Orange Ave
Suite 800
Orlando, FL 32801
Dayton, OH
70 Birch Alley
Suite 240
Beavercreek, OH 45440
Portsmouth, NH
170 Commerce Way
Suite 200
Portsmouth, NH 03801
Baltimore, MD
400 East Pratt Street
8th Floor
Baltimore, MD 21202
Have an Upcoming Project?
Let our team of experienced engineers work with you to find the perfect solution for your project.